Our Company
Established in 1986 by a closely-knitted family members and a dedicated team, Pere Ocean pioneered the bulk bottled water and cooler rental industry in Singapore. Originally commencing operations in Singapore, Pere Ocean has since started its own factory in Johor in 1990, and expanded its marketing operations to Kuala Lumpur the following year. Pere Ocean is now going global, exporting to other parts of the world.
Pere Ocean is currently the only Singaporean-owned water company producing its own Fresh Natural Mineral Water from its own natural source, set in green and clean environment. As providing quality water products and excellent services to its customers is the company's main priority, Pere Ocean is committed to excellence throughout every facet of its production process, its logistical process and its customer services.
Our Products
Vision Statement - "The preferred regional supplier for healthy beverage solutions."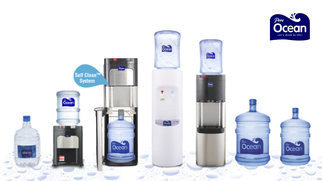 Bottled Water Dispenser
Pere Ocean prides itself as a key player in the premium water products market, delivering the most refreshing Natural Mineral Water and Pure Distilled Water to homes and offices.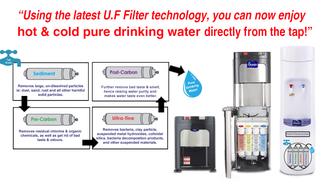 Direct Piping Water Dispenser
Pere Ocean's direct piping water dispenser connects directly to your in-house water source for an auto instant refill of constant hot & cold filtered pure drinking water via Pere Ocean filtration system.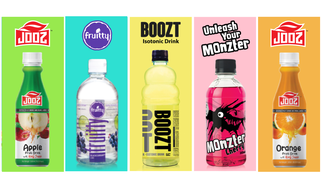 Bottled Drinks
Manufacturer of Bottled Water, Vitamin Water, Sports Drink and various type of juices for the past 20 years.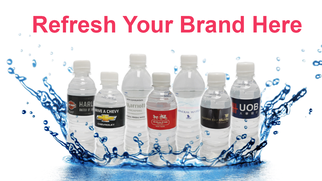 Custom Label Bottled Water
Pere Ocean is the leading Private Label Bottled Water supplier for major supermarkets and established organizations in Singapore and Malaysia.