Private Label Bottled Water
Pere Ocean is the leading Private Label Bottled Water supplier for major supermarkets and established organizations in Singapore and Malaysia.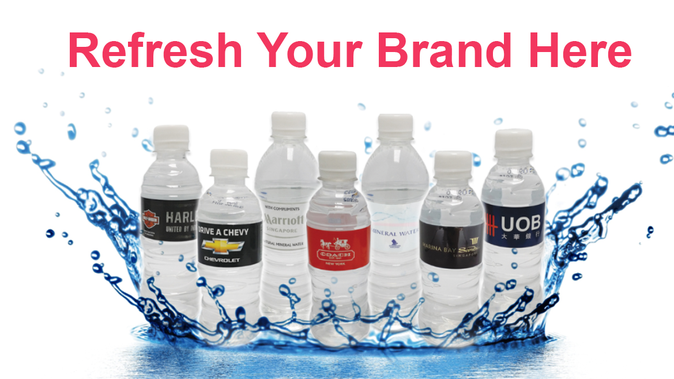 Click here to edit the title
In order to cater to the needs of our clients, Pere Ocean manufactures one of the most unique and innovative marketing and promotional tools available - your own personalised bottle of Mineral or Distilled Water. Pere Ocean has been very successful in helping many of our clients in creating their own personalised bottled water for promotional purposes, such as brand exposure, sports events, product launch, corporate gifts, birthday, wedding, sponsorship, merchandise range, retailing and limited edition products.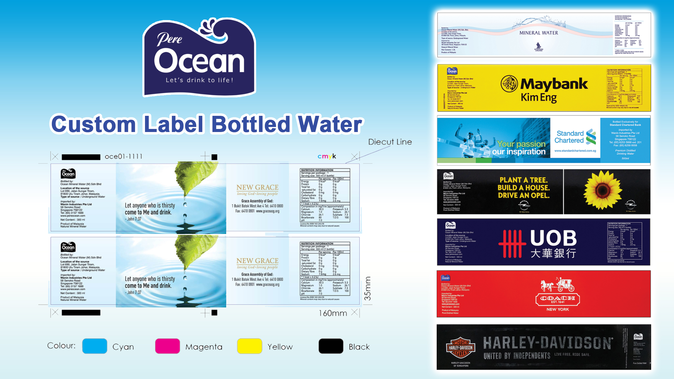 Click here to edit the title
Pere Ocean is committed to ensuring our clients' name is on the highest quality premium water product, and likes to welcome everybody to join us and many of our satisfied customers, to ride in the next wave of advertising and promotion, and begin a new chapter of marketing history. 
Premium Water Product
Bottles ● 300ml ● 500ml Bottles are high quality Pet (plastic) bottles, which are lightweight and transparent in colour with a unique and classy design. They do not affect the taste of our natural mineral water. Closure Cap Colour ● White ● Blue Our bottles come with tamper evident closures. Closures ● Twist-Off Labels ● High Varnish ● Mirror-coat Stickers ● Glossy Finish Minimum Order ● 6000 bottles / 250 cartons Benefits ● Premium Natural Mineral Water ● Personalized Customer Service ● Custom Designed Labels ● Large Branding Area ● Free Delivery ● Revenue generating Promotions ● Trade shows ● Merchandise Range ● Brand Exposure ● Retail ● Licensing ● Limited Edition ● Sports Events ● Corporate Gifts ● Product Launch ● Logo Recognition ● Event Promotion ● Giveaway with Purchase ● Sponsorship ● Weddings ● Birthday